Step 1:
Visit www.facebook.com and click on 'Live Video'.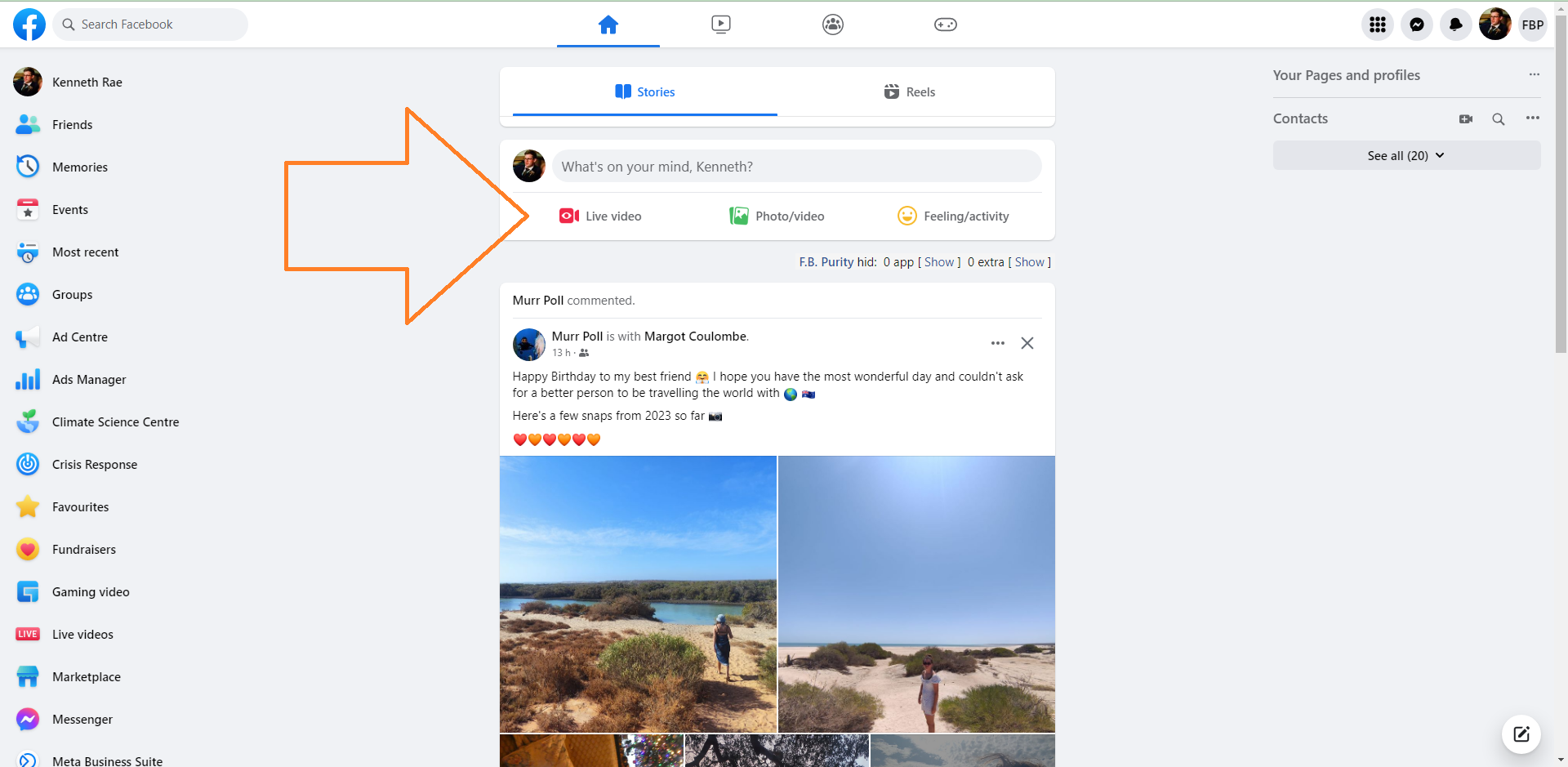 Step 2:
Create 'live video event'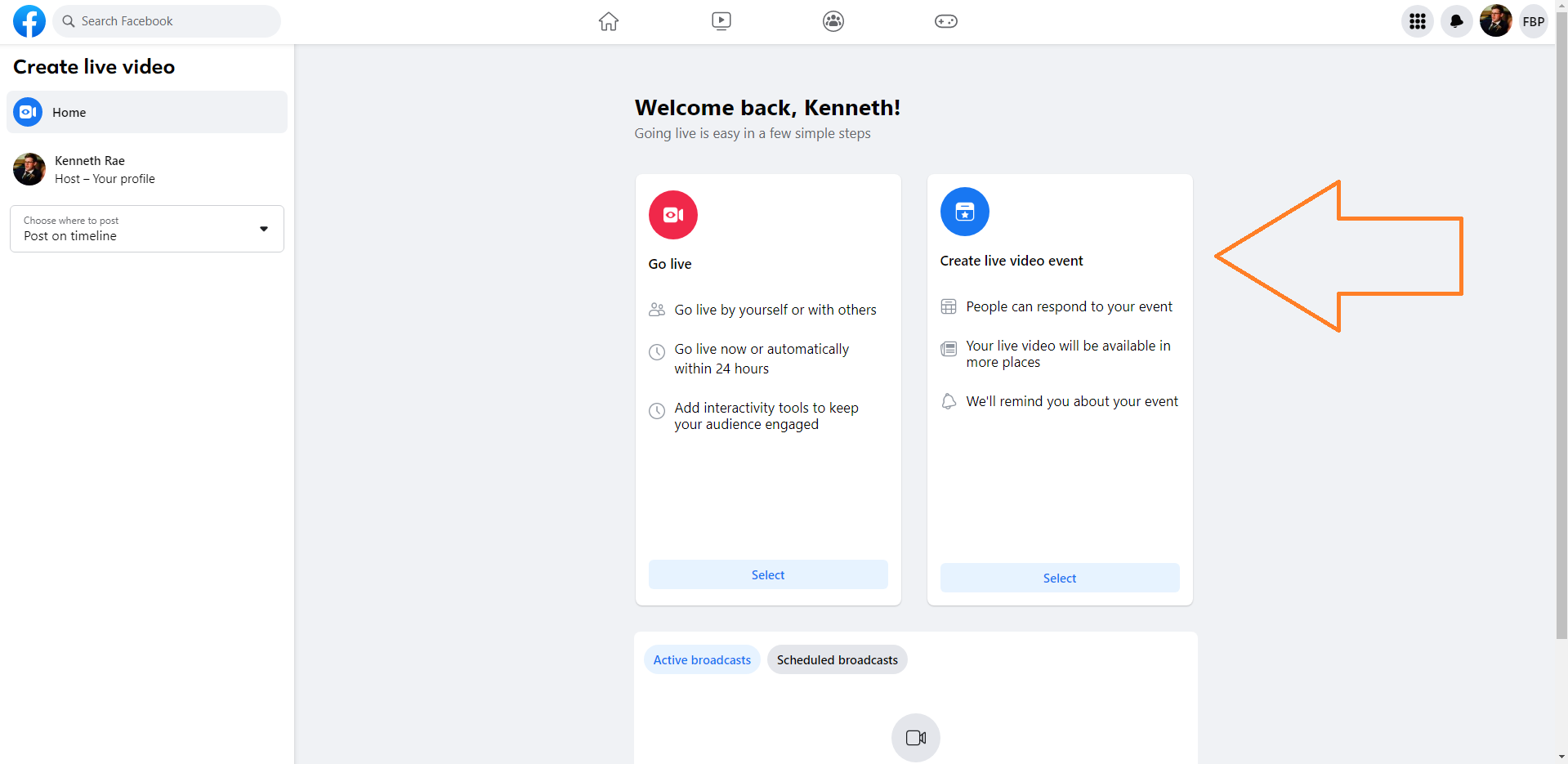 Step 3:
Enter Event Details. Once details entered, click 'Next'.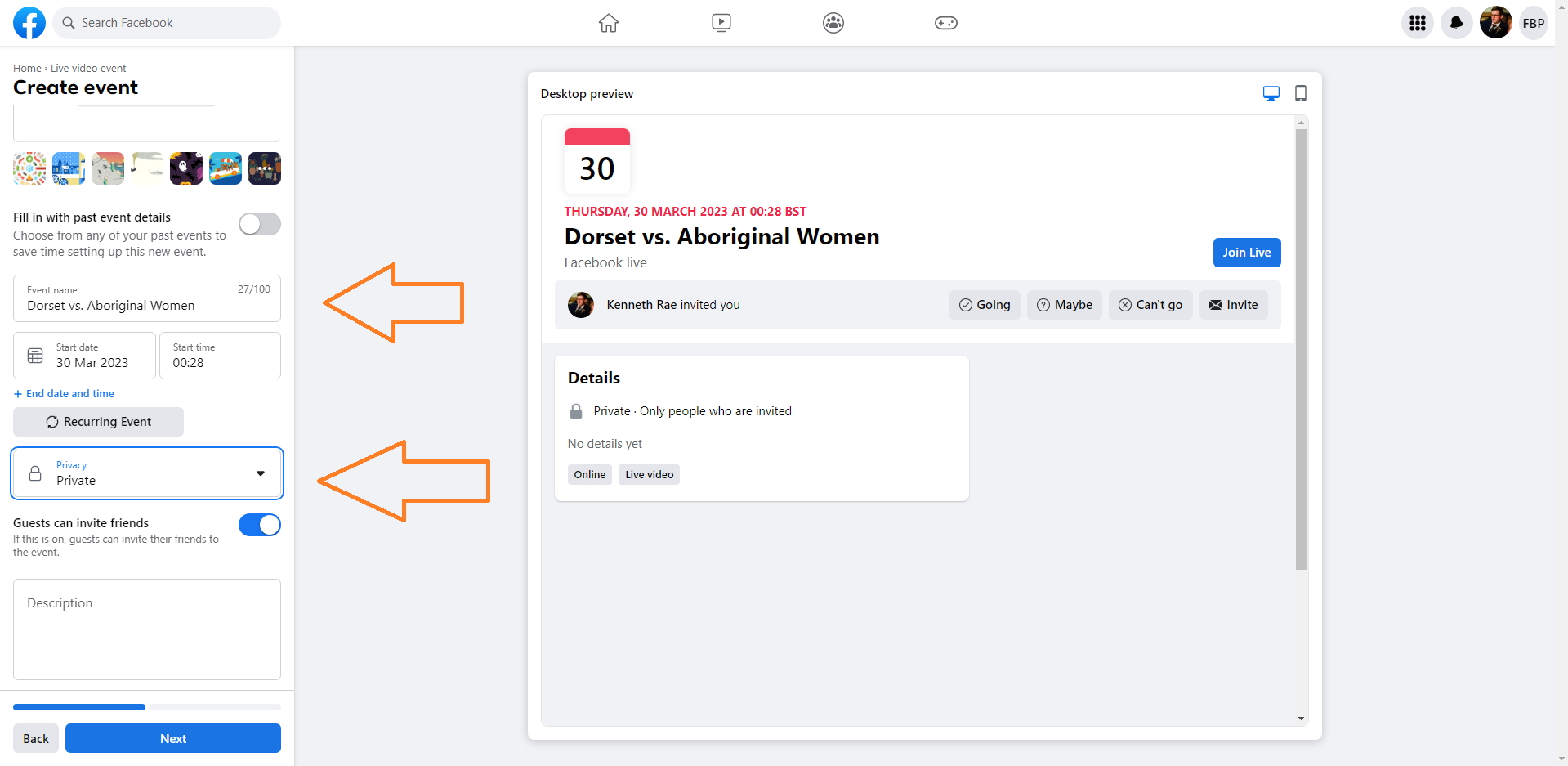 Step 4:
Copy Facebook Stream Key.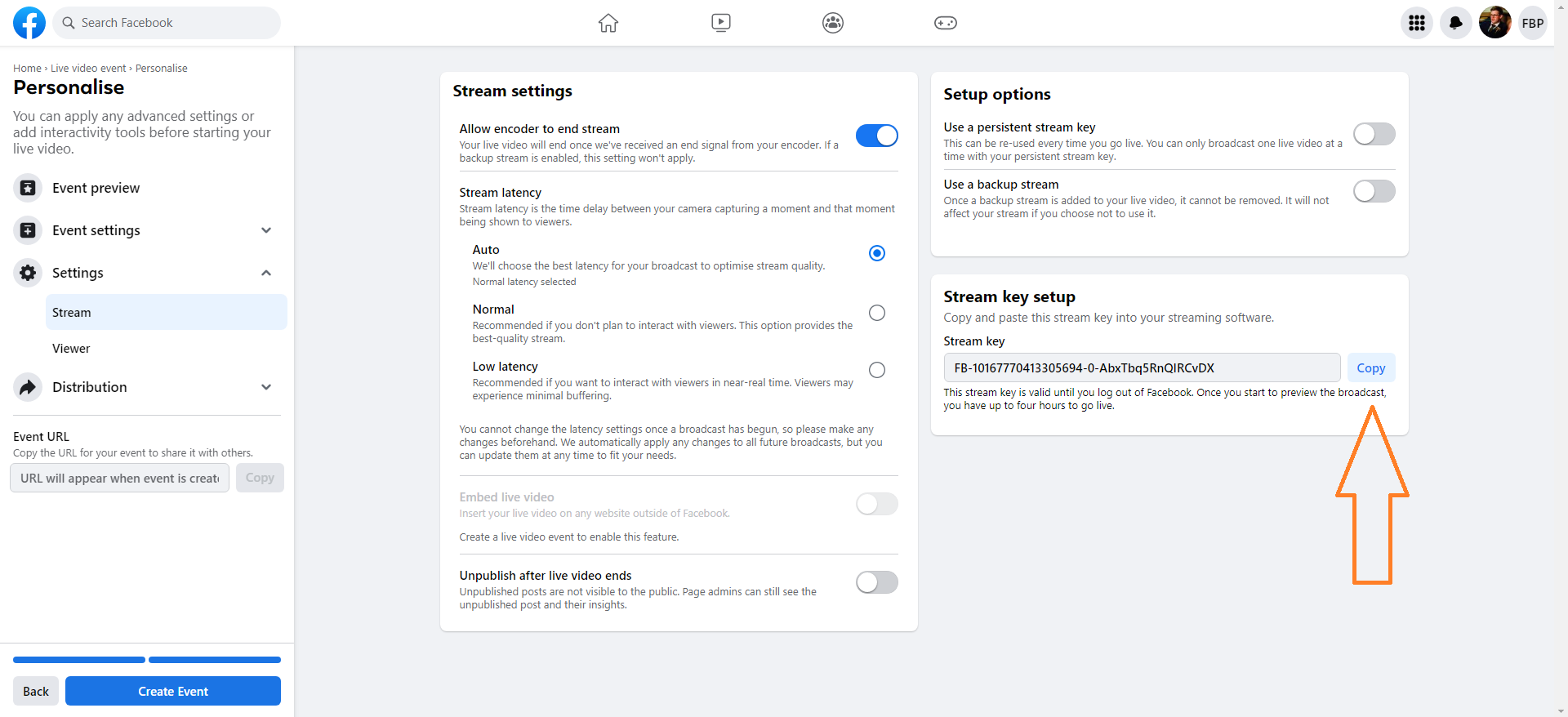 Step 5:
Navigate back to PCS and then Tools -> Configuration -> Live Streaming.
Click 'More Settings'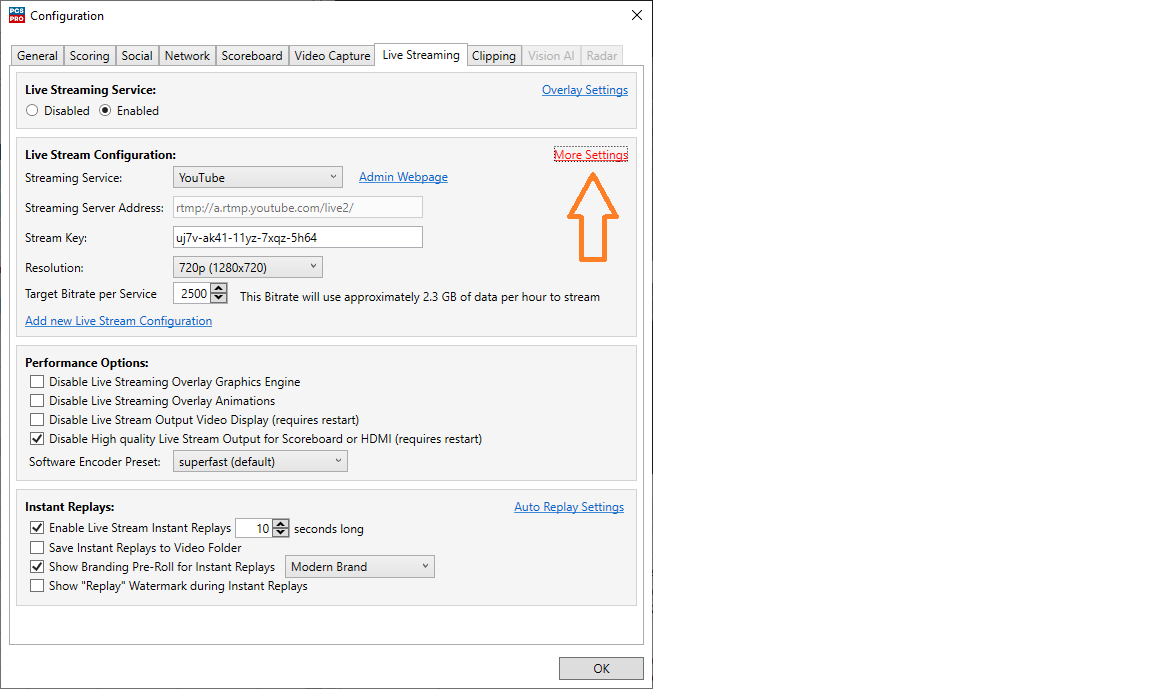 Step 6:
Tick 'Send the Live Stream Configuration to a second Live Streaming Service'.
Paste Facebook Stream key setup from Step 4 into Stream Key section below.
Click OK.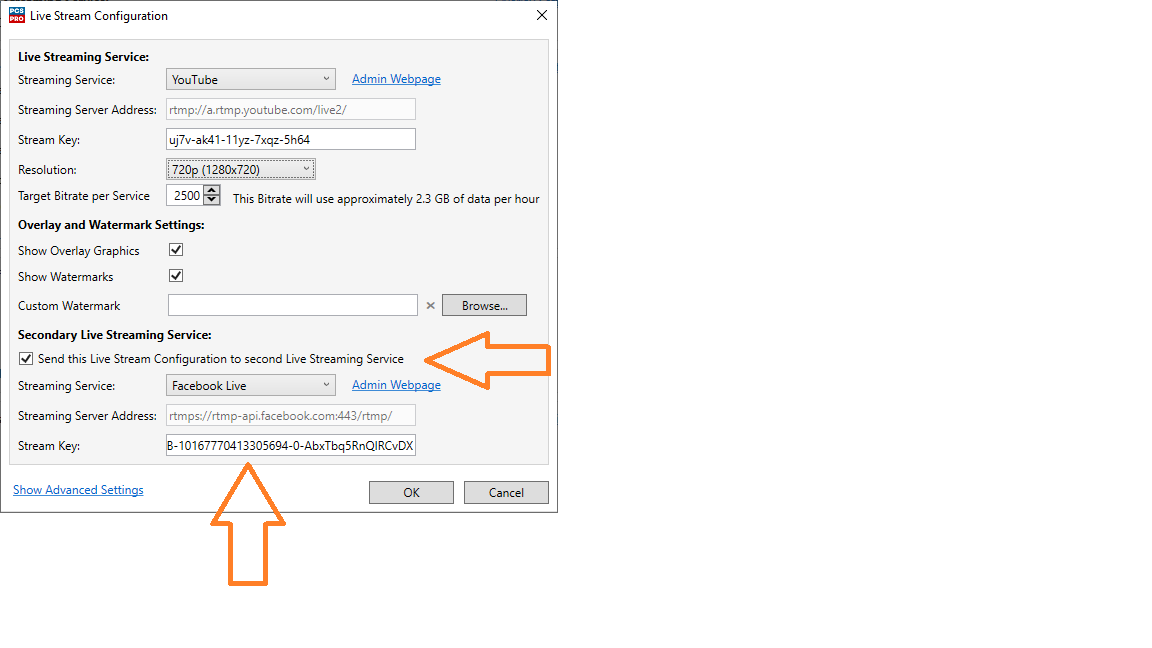 Step 7:
Click 'Start Live Stream'.
A red coloured outline will show in the bottom red of the Video Display.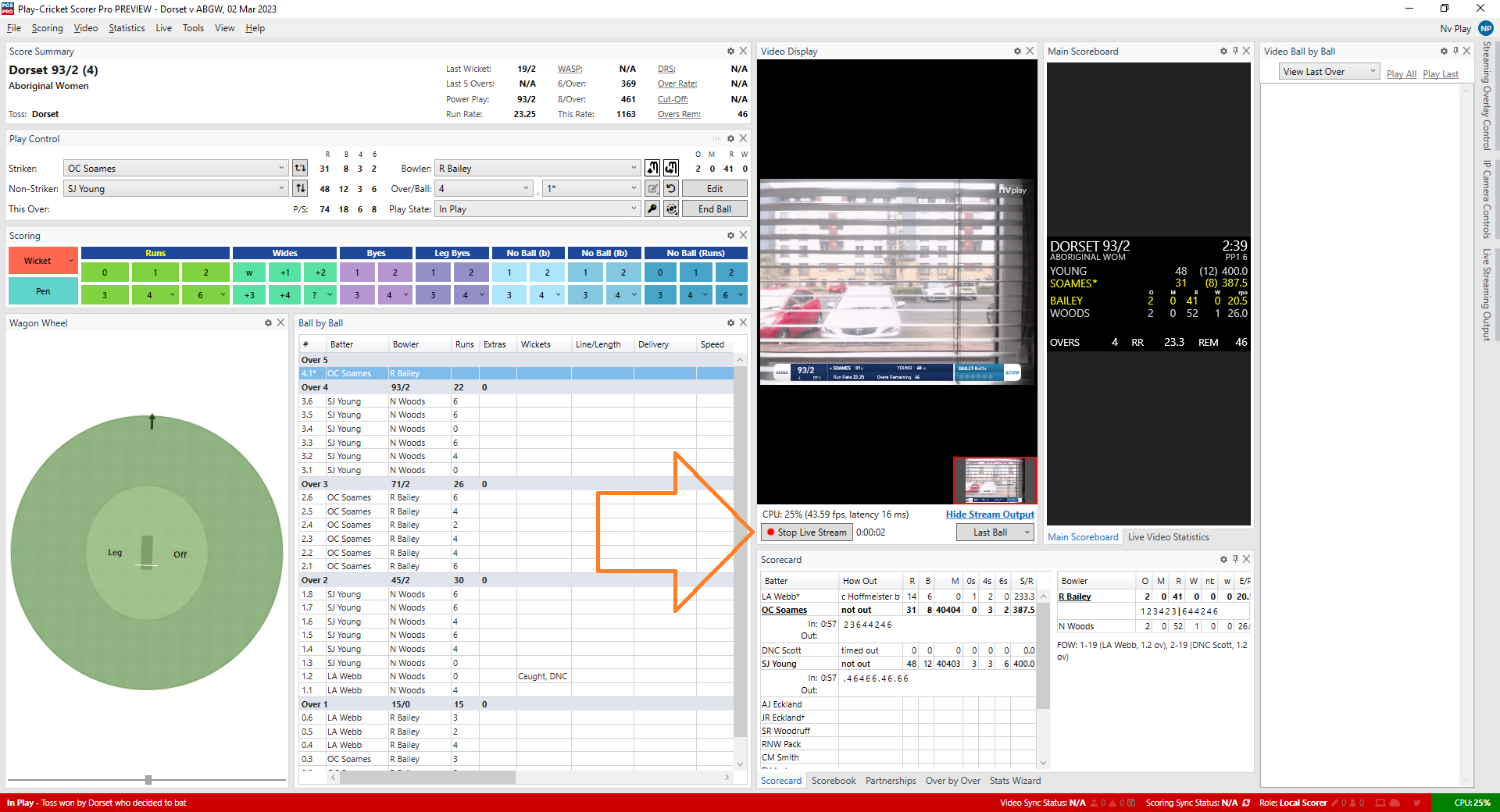 Step 8:
Navigate back to YouTube Studio.
Start Live Stream.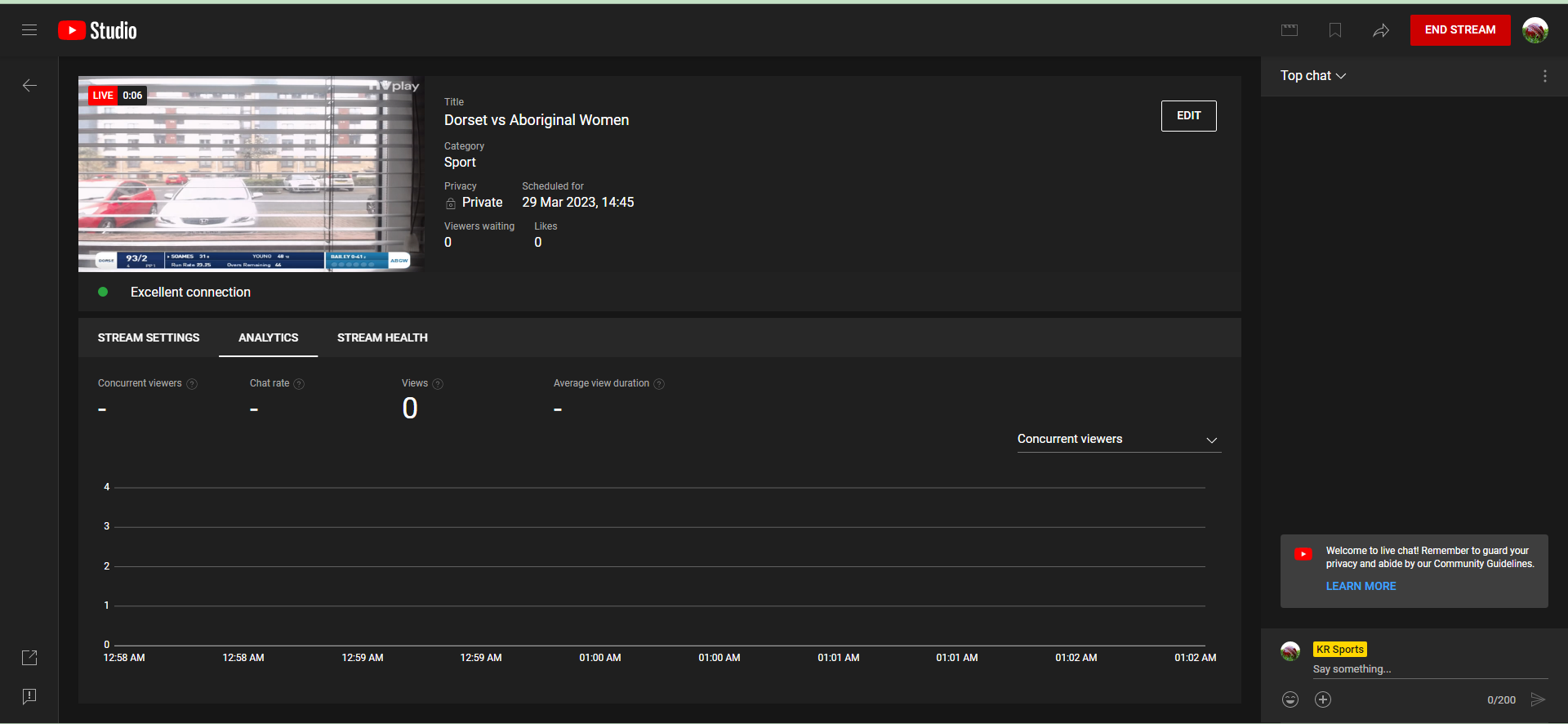 Step 9:
Navigate to Facebook.
Save Changes.
Click 'Go Live Now'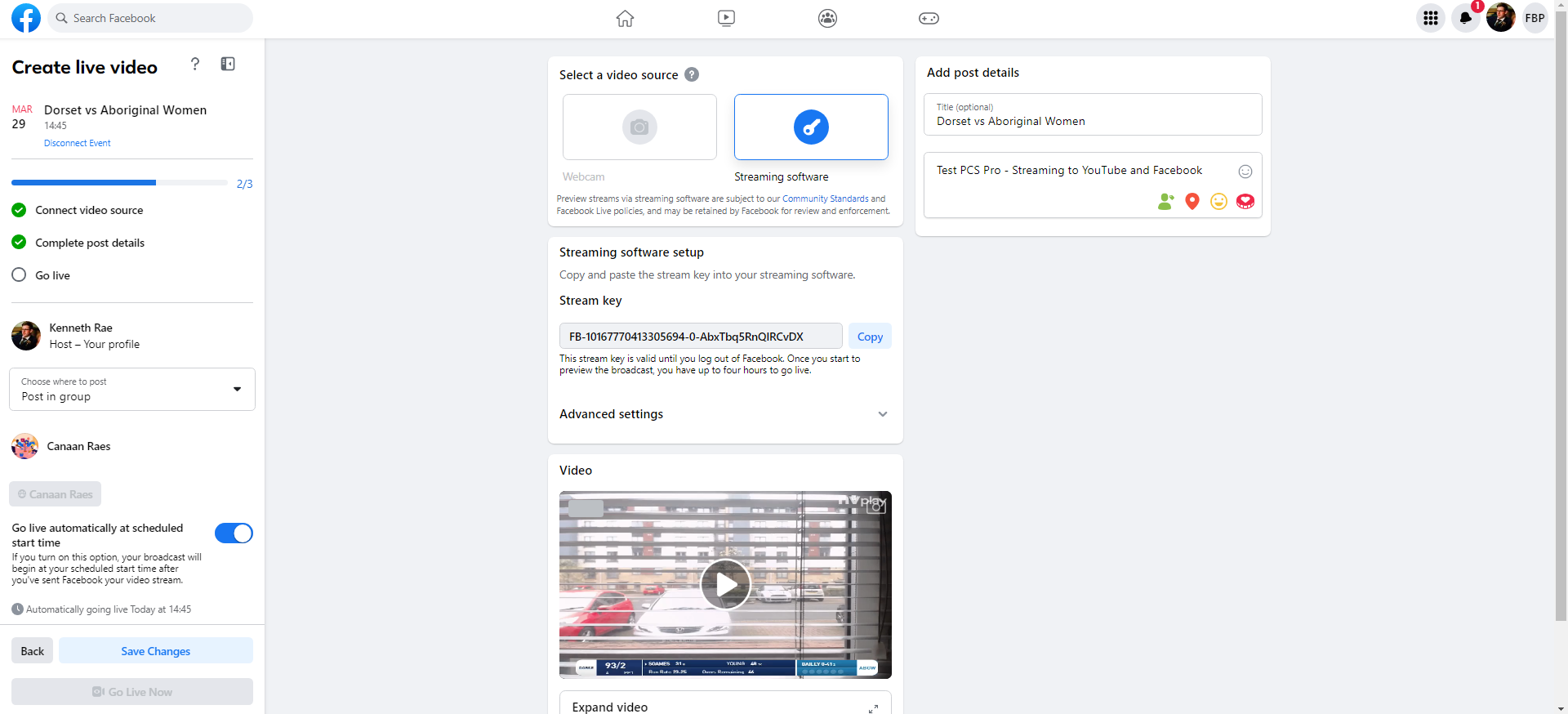 Step 10:
Stream will now show as Live on Facebook.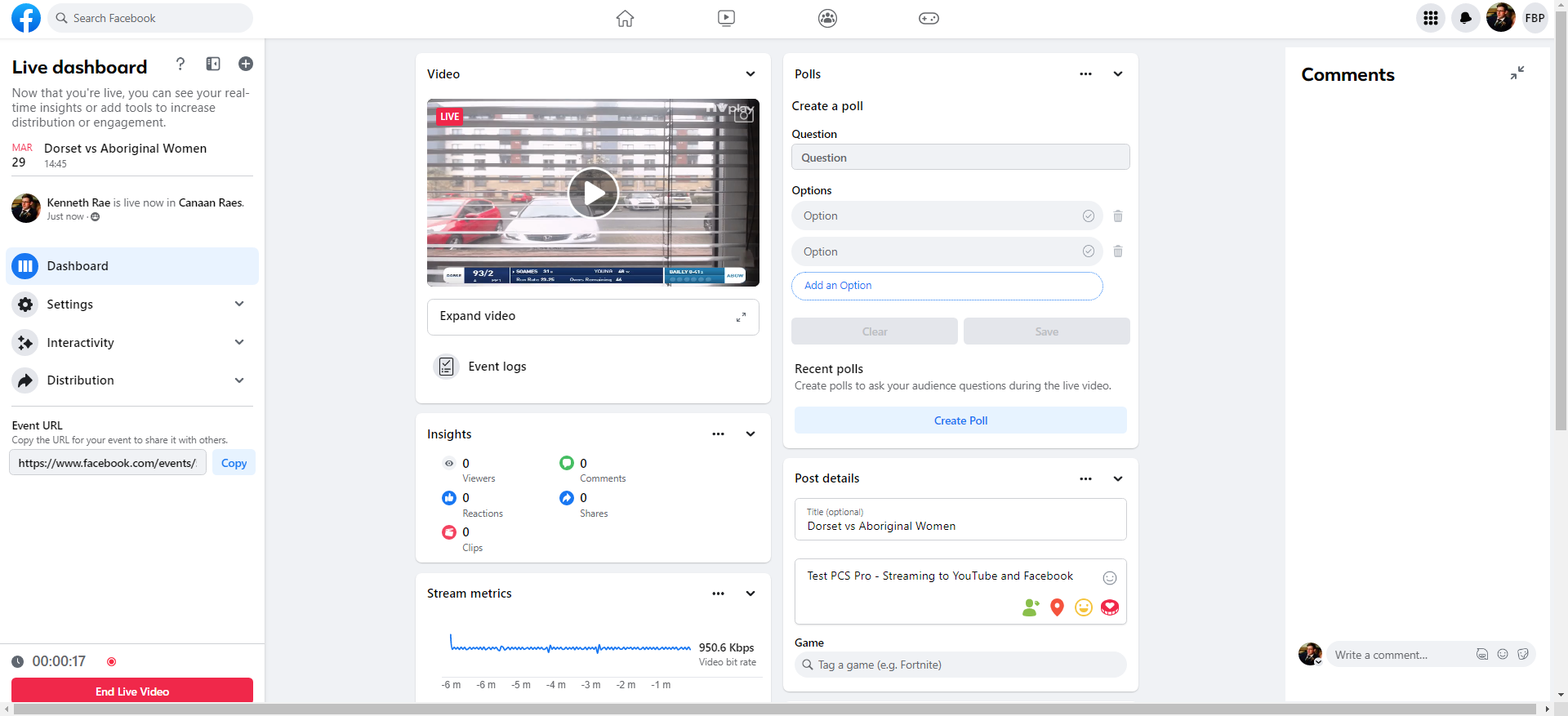 Step 11:
You will now show as Live in Feed/Group depending on the settings chosen.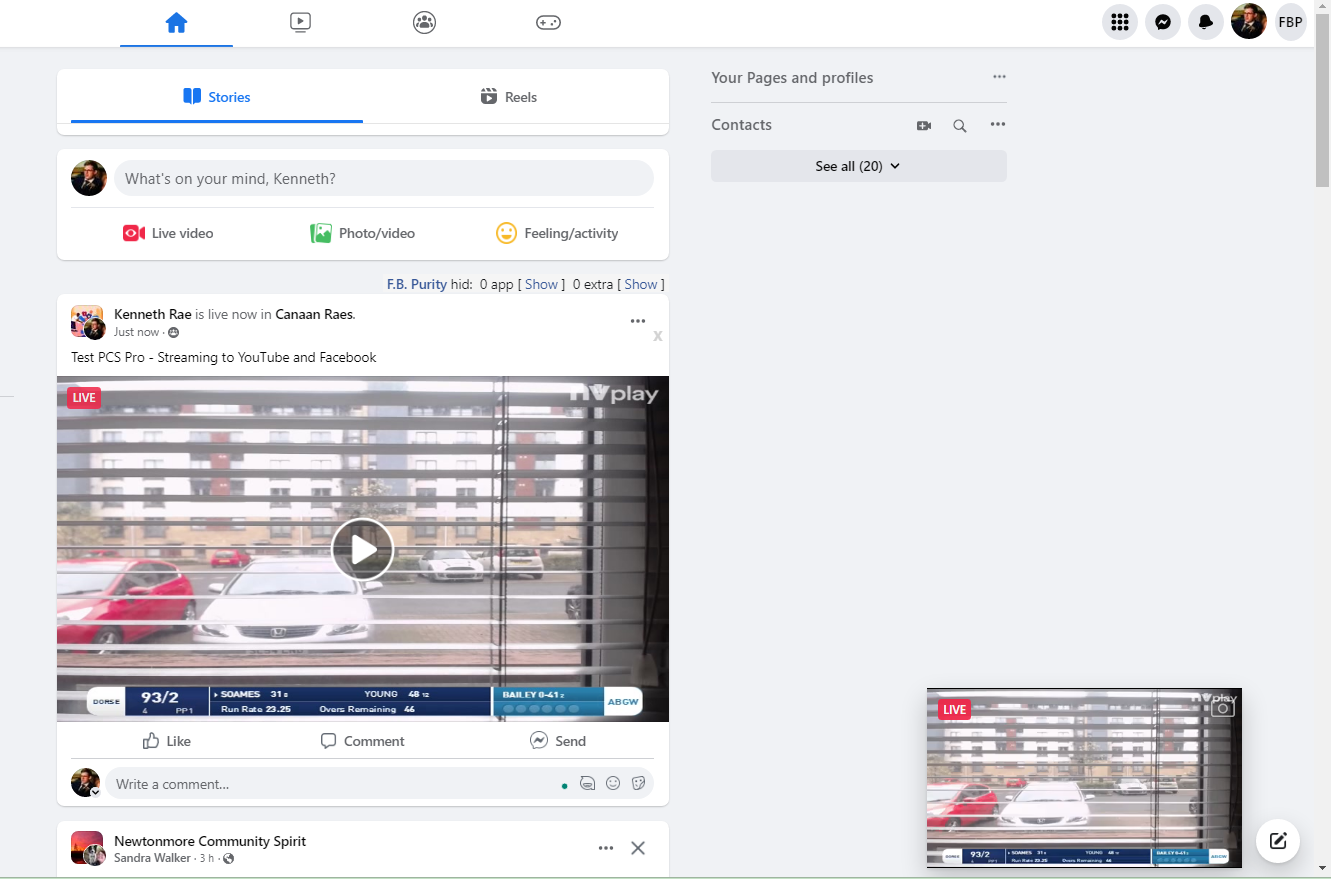 Please note this requires an Advanced Live Streaming licence. Contact enquiries@nvplay.com to ask for this upgrade.